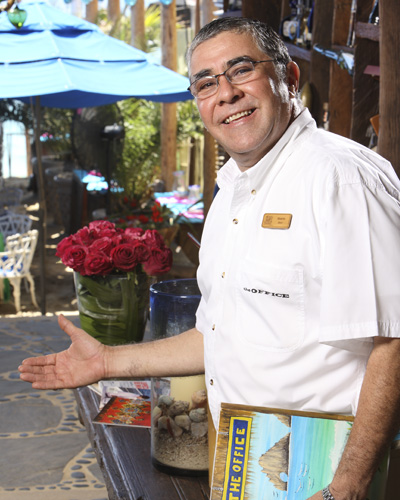 Host
Martín Noriega, born in Mazatlan Sinaloa, since 2002 I have worked as host to The Office on the Beach,  It is a privilege for me to be part of this place, as I have the opportunity to meet people from different countries that come as our costumers to enjoy the best view and location on Medano Beach.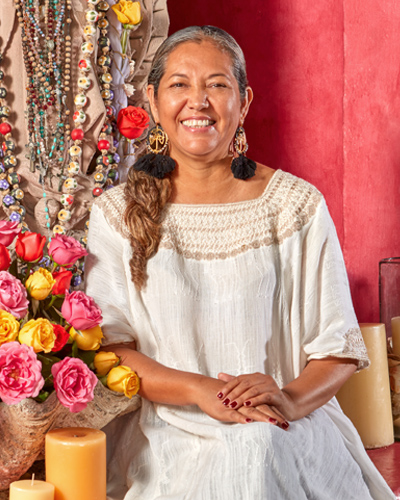 Floor Manager
Carmen Alucano, 
I was born in Cabo San Lucas; I have collaborated in "The Office" for more than 5 years. My work is the realization of many dreams. My office is at paradise.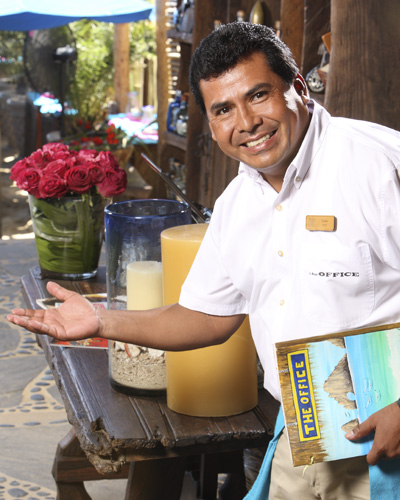 Host
Elias Añorve, my story at "The Office" began 20 years ago, I started as a busboy. For half of my life, I have worked in this amazing place; this speaks of how special it is to work at "The Office". I welcome you to the greatest place to eat and drink the very best. I'm so sure of my words that if you don't like it, don't pay!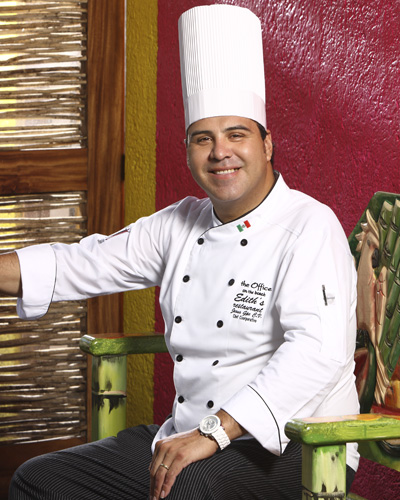 Corporative Chef
Jesus Gpe. Castro Valle, I was born in Cabo San Lucas. Since young, I felt a great passion for regional cuisine; I fell in love with their roots, scents and flavors I learned from my mother and grandmas. My greatest satisfaction is to know that our costumers return with pleasure seeking for a dish, which they consider their personal favorite.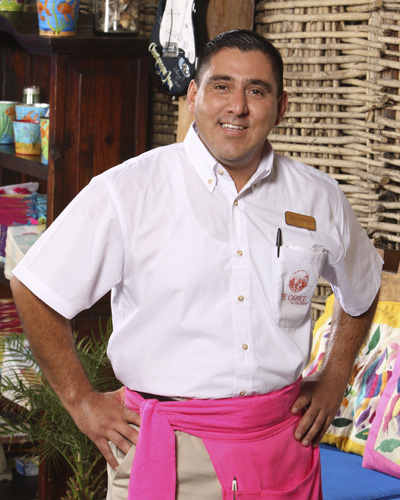 Head Waiter
 Juan Manuel Villareal, I started to work in this beautiful place in 1997, at first, at public areas, after that as a dishwasher, busboy, waiter, and now as a Head Waiter. I consider "The Office" family, as it gave me the opportunity to grow occupationally and as a human being. Our goal in the restaurant is to serve with warmth and make our costumers feel just like home.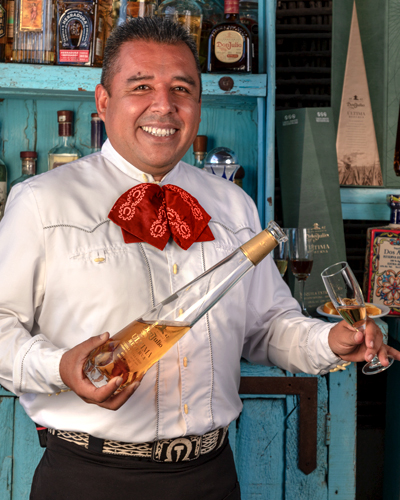 Tequilero
I started in "The Office" as a waiter for 5 years, now I am the restaurant's Certified Tequila Master. I enjoy to make known the process of tequila, how to drink it and which brands we have as the restaurant has a unique Premium Selection in Los Cabos.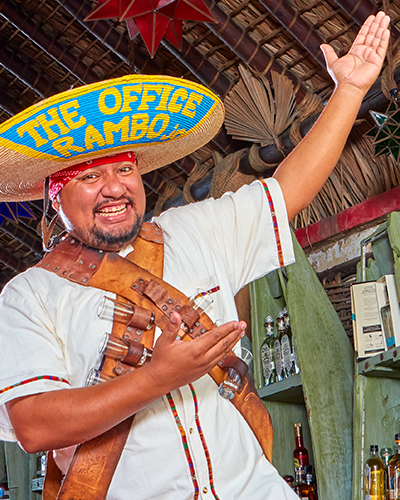 Rambo
I belong to the great family of "The Office at The Beach". Without a doubt I am lucky to work at this place because celebrities have the chance of meeting me and taking photos with me, like Michael Jordan, Dennis Rodman, Hugo Sánchez, Julio César Chaves, Margarita la Diosa de la Cumbia and others.
I invite you to enjoy the best food, service and a first class ambient at the seashore. Cheers!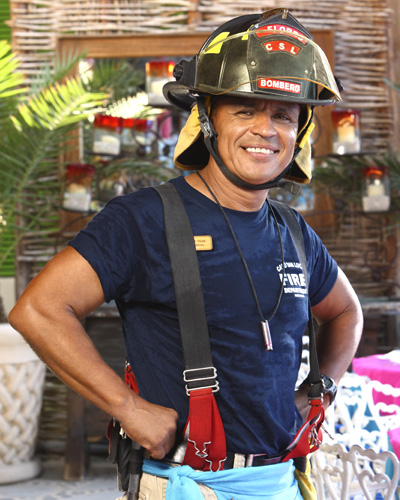 El Tigre
 Jesús Flores best known for "El  Tigre" Proud of belonging to 2 very important institutions in Los Cabos: The Fire Department and "The Office". It is a dream for me when these 2 institutions are joined for a good on behalf of the community. Come to experience Cabo's flavor at "The Office".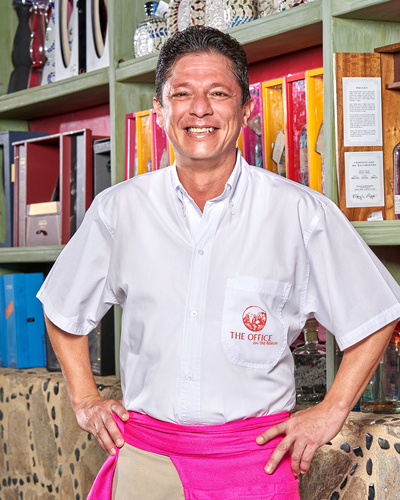 Head Waiter
Eduardo Montaño, 13 years working at "The Office". I started as a waiter for 3 years, then as a Wine Stewart for 10 years; now I am a Head Waiter. This thanks to the constant capacitation that we receive inside and outside the country from the company. I enjoy the good relationship with my partners, we are a great family. Today I have the opportunity to keep learning and enjoying this amazing place.